Awards
AFP awarded in several categories at POYi 2022
International/National News Picture Story category
Eduardo Soteras received the first prize in the 'International/national News Picture Story" category with his series called Ethiopia: Afar under war.
Eduardo Soteras has been documenting the population's situation in northern Ethiopia since 2020. After the conflict started in Tigray, its neighbouring region Afar became the most active front, with several destructions and massive populations displacements. His work has already been rewarded in December 2022 by UNICEF Photo of the Year 2022.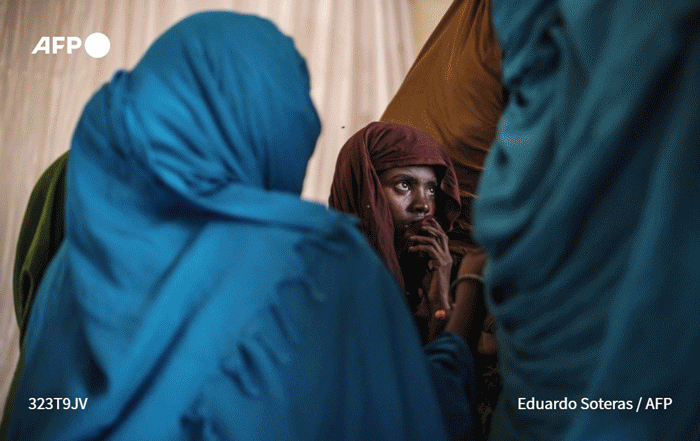 Jaafar Ashtiyeh received an Award of Excellence in the same category for his series The deadliest year in the West Bank. Produced in 2022, his work tackles the issue of growing chaos in the North of occupied West Bank. He shows the deadly consequences of the Israeli army attacks, as well as the clashes between Israeli forces and the local population protesting against Israel occupation of Palestinian lands.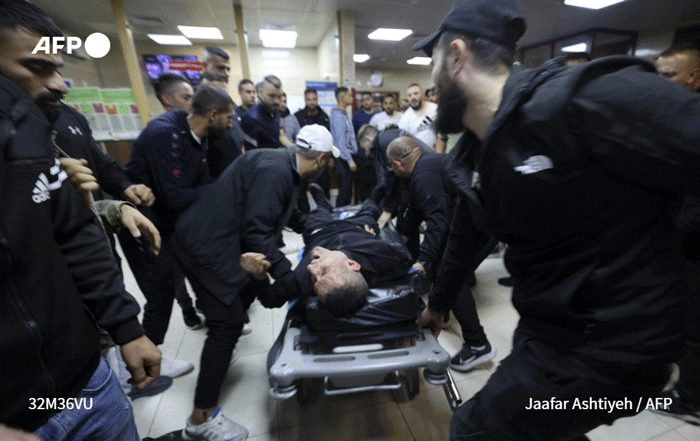 Sport Single category
Three AFP photographers have received an Award of Excellence in the Sport Single category.
Ben Stansall has been awarded for a picure taken during the World Athletics Championship in Eugene, Oregon, USA on July 16, 2022. We can see the German athlete Lea Meyer faling down during the 3,000m steeplechase qualifications.
At the beginning of the month, AFP photographer Ben Stansall, based in London since 2011, was awarded with the first prize in the Sport Action category during the BPPA Awards for which he submitted a portfolio containing this same picture.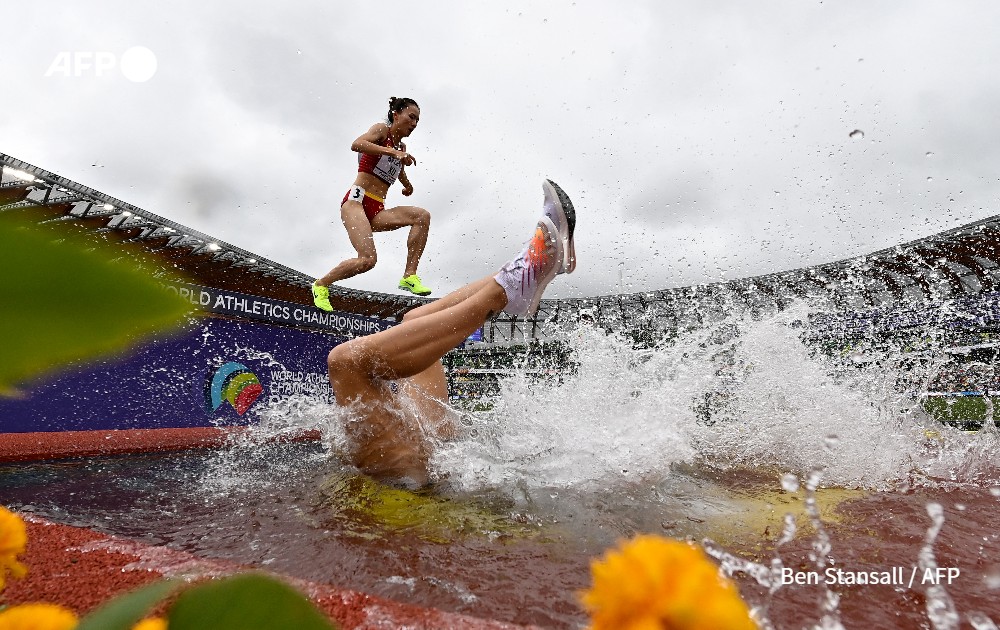 Tobias Schwarz has been honoured for his picture of France's Quentin Fillon Maillet who takes aim ahead of the Biathlon Mixed Relay 4x6km event during the Beijing 2022 Winter Olympic Games. Taken on February 5, 2022, this picture got quickly famous on social media. The picture shows the bullet coming out the rifle, which shows the exceptional quality of the shot given the speed of the bullet: Tobias Schwarz talks about the making of this take in an interview with France 3 Bourgogne Franche-Comté.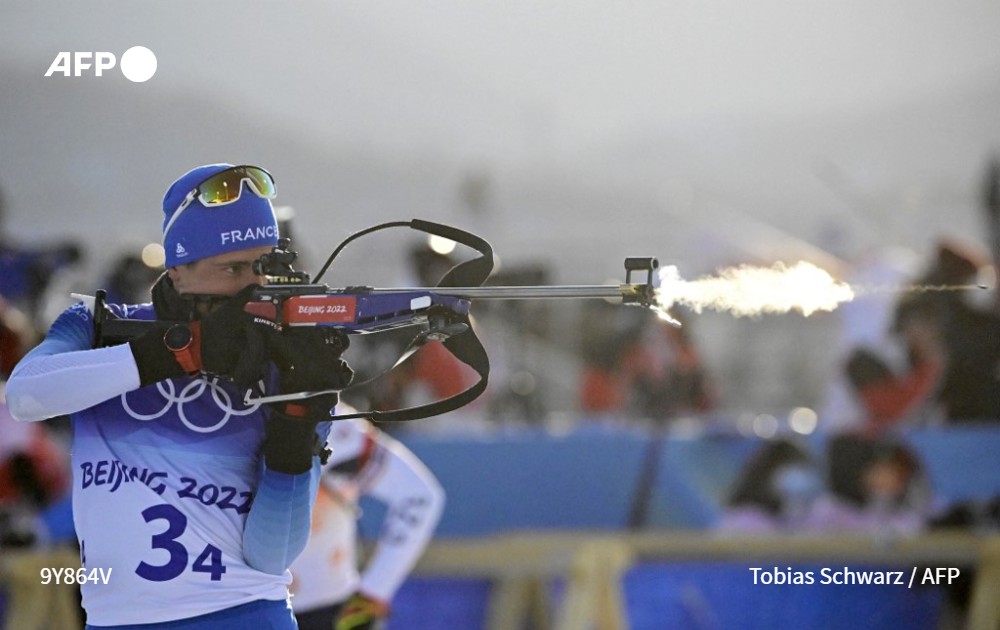 Kirill Kudryavtsev has received an Award of Excellence for his picture showing American basketball player Brittney Griner being escorted to a courtroom after her arrest at Moscow airport, on August 4, 2022. Brittney Griner was charged in February 2022 for drug trafficking accusations while she was being hired by Ekaterinburg Russian team. First sentenced to nine years imprisonment, she was then released in December 2022 after long negotiations aiming to exchange her with Russian arms dealer Viktor Bout.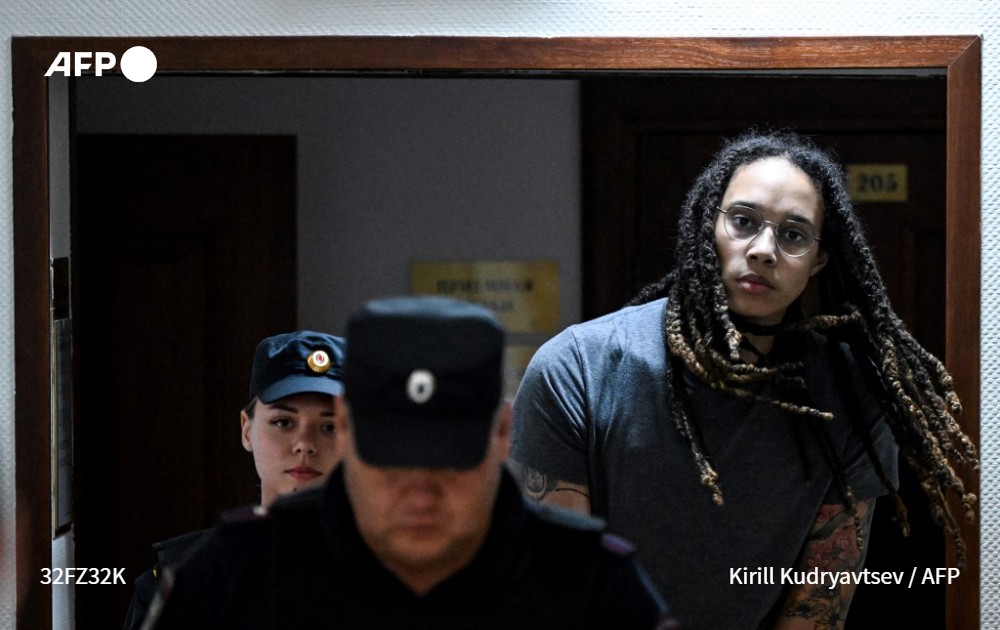 Single Portrait category
Oli Scarff is finalist in the Single Portrait category with this picture of King Britain's King Charles III reacts as he visits Leeds Central Library and Art Gallery during an official visit to Yorkshire on November 8, 2022 in Leeds, England.
Based in the UK, Oli Scarff is regularly awarded with international photography prizes, among which the POYi. He also is the author of worldwide famous pictures of US swimmer Anita Alvarez being saved by her coach Andrea Fuentes during the World Aquatic Championships in Budapest, Hungary.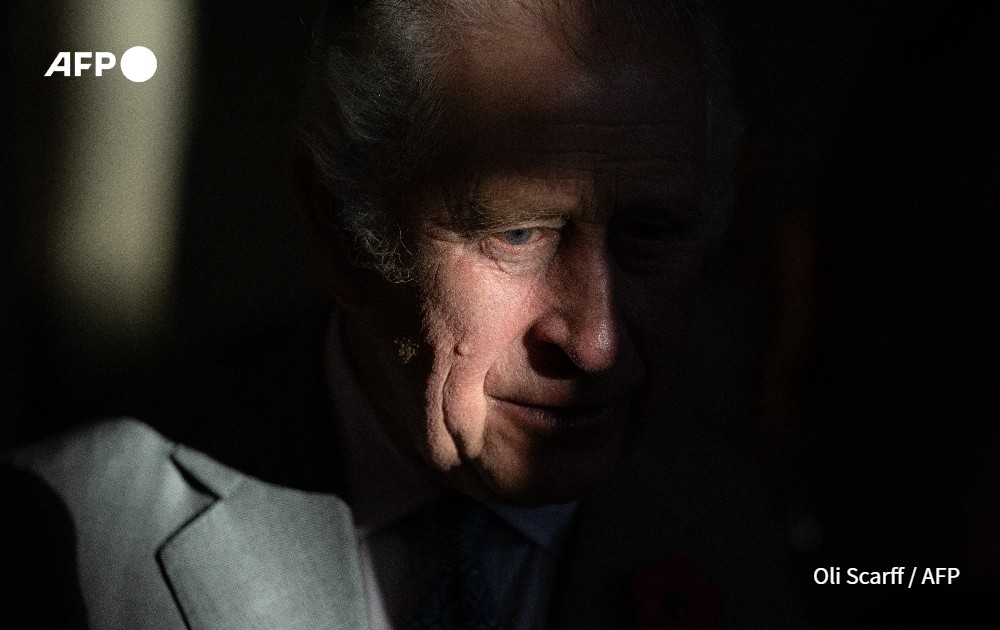 "Spot News" category
Three AFP pictures have been awarded in the Spot News category.
Luis Acosta came a finalist in this category thanks to his picture of a young Venezuelan girl being assisted by her mother as they arrive to Canaan Membrillo village, the first border control of Darien province in Panama, on October 13, 2022. The clandestine journey across Darien's dangerous jungle lasts 5 to 6 days and involves mountains, swamps, bad weather, but also drug dealers who use these paths to transport cocaine towards Central America.
Robyn Beck's picture showing Will Smith slapping Chris Rock during the 2022 Oscar ceremony received an Excellence Award.
Triggered by a joke made by the comedian, Will Smith's gesture astonished the whole world - including our photographer in LA who is used to cover this worldwide event: "When I saw Will Smith going up on stage, I first thought it was all set. Everything seemed written in advance. Either way, it was obvious the moment had to be captured. It wasn't until I heard Will Smith swearing that I became aware of the violence of his action."
Richard Pierrin also got an Excellence Award in that same category.
His photo was taken in Port-au-Prince on October 10, 2022. It shows a wounded woman during a protest that condemned the Haitian government and called for foreign help regarding the endemic insecurity, the humanitarian crisis and a nascent cholera epidemic. After Prime Minister Ariel Henry's announcement on the rising cost of fuel, Haiti had known several violent demonstrations and lootings.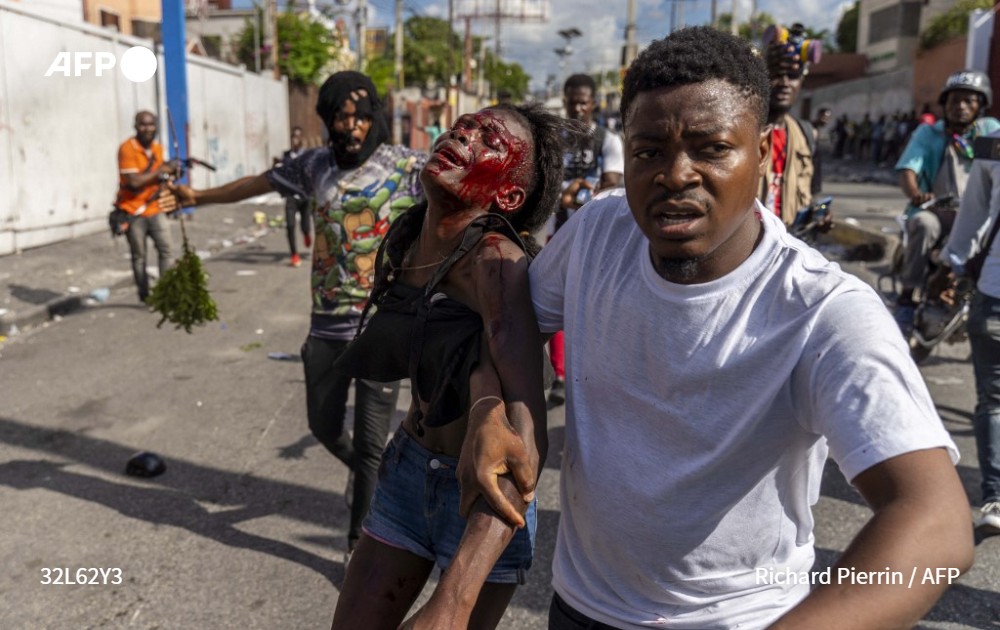 "War in Ukraine Daily Life" category
In the "War in Ukraine Daily Life" category, Bulent Kilic received an Excellence Award for his daily life picture taken on August 8, 2022. The photograph shows young Ukrainians playing in a lake in the Donbas region, eastern Ukraine, while Russian military invasion was raging.
Bulent Kilic is one of AFP's special correspondents who have received hostile environment training and who traveled from all over the world to cover this conflict. In a post on the Correspondent blog, he shared with ten other journalists the difficulties they had to face and how their view on said conflict has evolved throughout their stays.