Awards
Eduardo Soteras wins UNICEF Photo of the Year 2022
Eduardo Soteras has been awarded with UNICEF's Photo of the Year prize in presence of Mrs Elke Büdenbender, wife of the German President.
Argentinian photographer Eduardo Soteras has been documenting the situation of children in northern Ethiopia since 2020 and has captured rare moments such as the one on the winning picture: two children finding shelter among books in a destroyed school library of Ethiopia's Tigray region, smiling despite the chaos that surrounds them.
The conflict in northern Ethiopia has put the civilian population in need of urgent humanitarian assistance. The majority of 5.2 million people living in the Tigray region suffer from violence and displacement, malnutrition, clean water shortages and damaged health clinics and schools.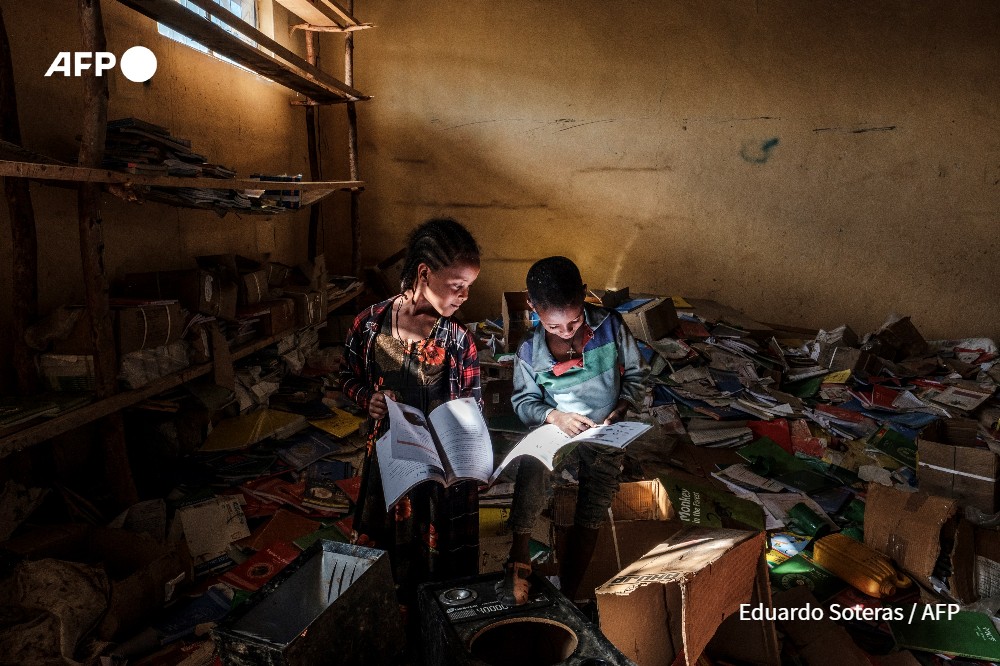 For the 23rd consecutive year, UNICEF Germany has held the UNICEF Photo of the Year international competition which rewards professional photojournalists work that represent children, their personalities, and their living situation. To participate in the competition photographers must be nominated by an internationally renowned photography expert.
All the awarded pictures can be found on www.unicef.de/foto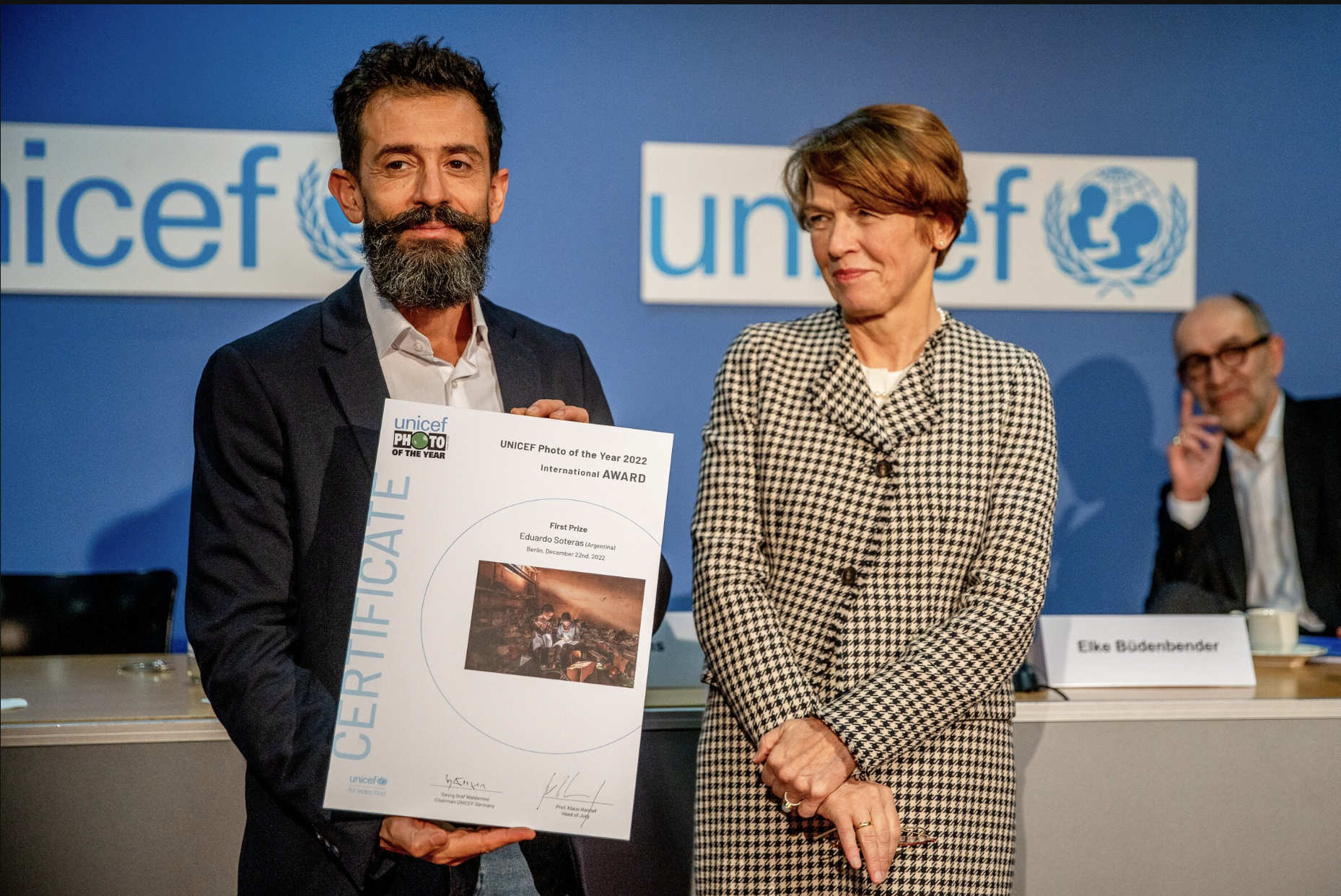 Eduardo Soteras poses with Germany first lady Elke Büdenbender
© UNICEF / Julia Zimmerman
Eduardo Soteras Jalil was born in 1975 in Córdoba, Argentina, in a Lebanese family. After leaving behind an accounting career, he obtained a Master's degree in photojournalism at the Universitat Autonoma de Barcelona and engaged in photography-related projects all over the world.
Apart from his photography projects from Tigray to Switzerland or the Gaza strip, Eduardo has co-founded Ruido Photo in Spain and ActiveStills in Israel and Palestinian Territories, he created a participatory photography organization called ActiveVision.org, and also founded the photography school Ruido Formación in Barcelona. He currently works as a photographer for Agence France-Presse.