Awards
The Guardian Names AFP's Hector Retamal Agency Photographer of the Year
The British daily notably praised the Shanghai-based Chilean photographer for his coverage of the Wuhan crisis, the city where the first cases of Covid-19 were detected. He has made trips to the Chinese megalopolis all throughout 2020, most recently documenting its return to life.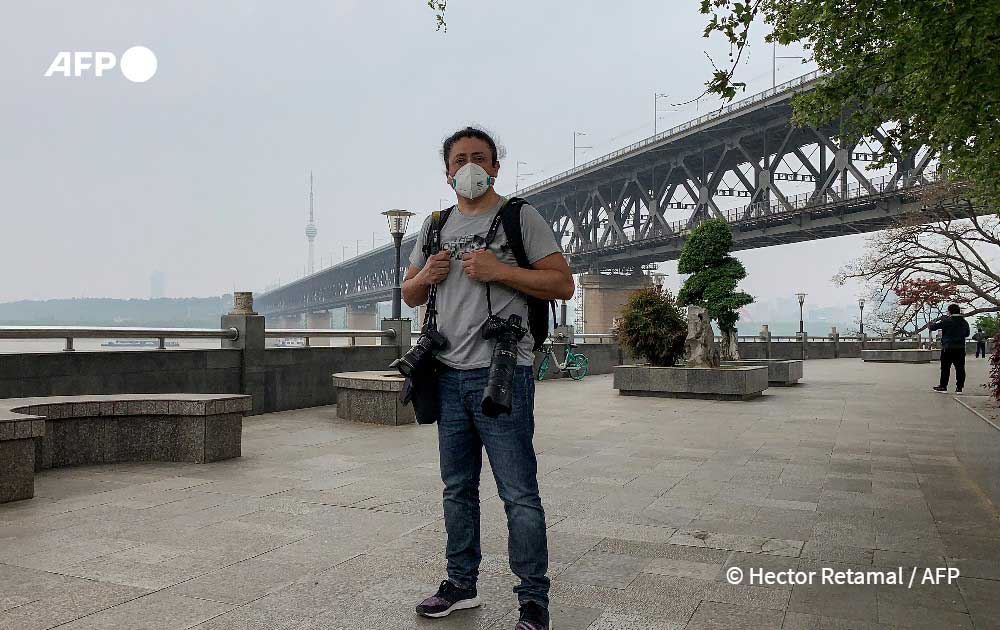 Hector Retamal arrived in Wuhan on 23 January 2020, just hours before the city went into lockdown. With reporter Sébastien Ricci and videojournalist Leo Ramirez, for eight days the trio was the only team in the sealed-off city to be sent by an international agency. The streets were deserted, the inhabitants confined and the hospitals saturated. The team's images would offer a taste of the health crisis that ensued, leaving 1.6 million people dead worldwide.
Hector Retamal recounts his "Four Seasons in Wuhan" on AFP's Correspondent blog.
The most emblematic photo of his work on the pandemic remains that of a lifeless body of a man on the ground, just a stone's throw away from a hospital: "the image of the corpse of this old man lying on the pavement and the agitation around it came to symbolise the Covid-19 crisis."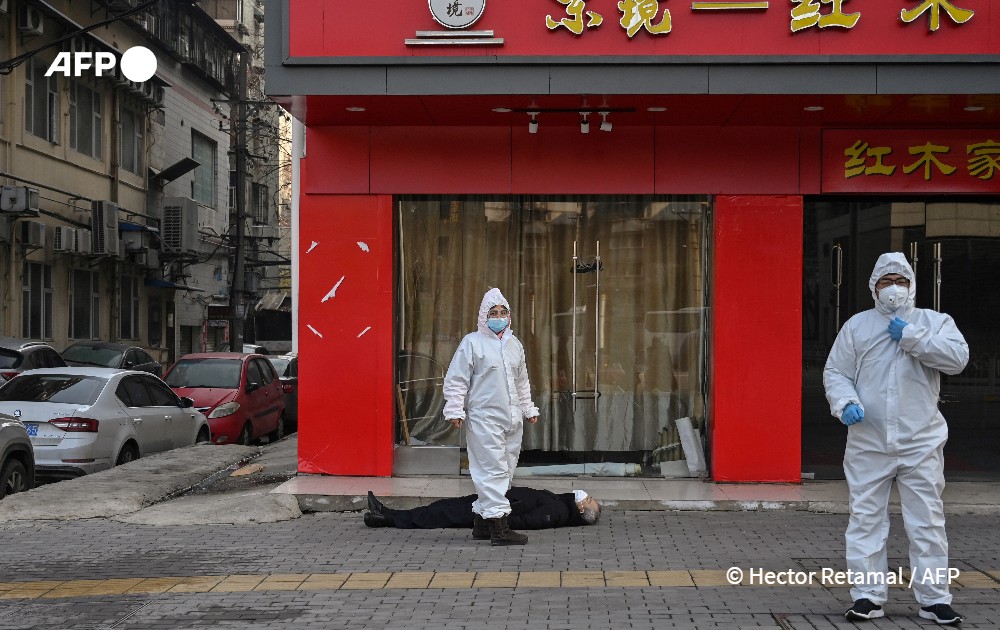 "After a reporting mission I always wonder what has become of the people I met. This year in Wuhan I was able to go back and see some of the people and check if they were alright. I enjoyed seeing how the city got on as time went by", adds Hector Retamal.
Phil Chetwynd, AFP Global News Director, emphasises: "The recognition from The Guardian could not be more deserved. Hector's reportage from Wuhan contains some of the most iconic images of this extraordinary period. They will stand as a historical document of the pandemic. They are testimony to Hector's immense talent as a photographer, as well as to the bravery and skill of the whole AFP team which was on the frontline in Wuhan when this momentous story first erupted."
Hector Retamal, Leo Ramirez, and Sebastien Ricci also tell the story of Wuhan's descent into hell in "Life in the time of coronavirus: the epicentre", which can be read on AFP's Correspondent Blog.
Hector Retamal joins Bülent Kiliç (2014 edition) on The Guardian's list of AFP photographers awarded the "Agency Photographer of the Year" prize.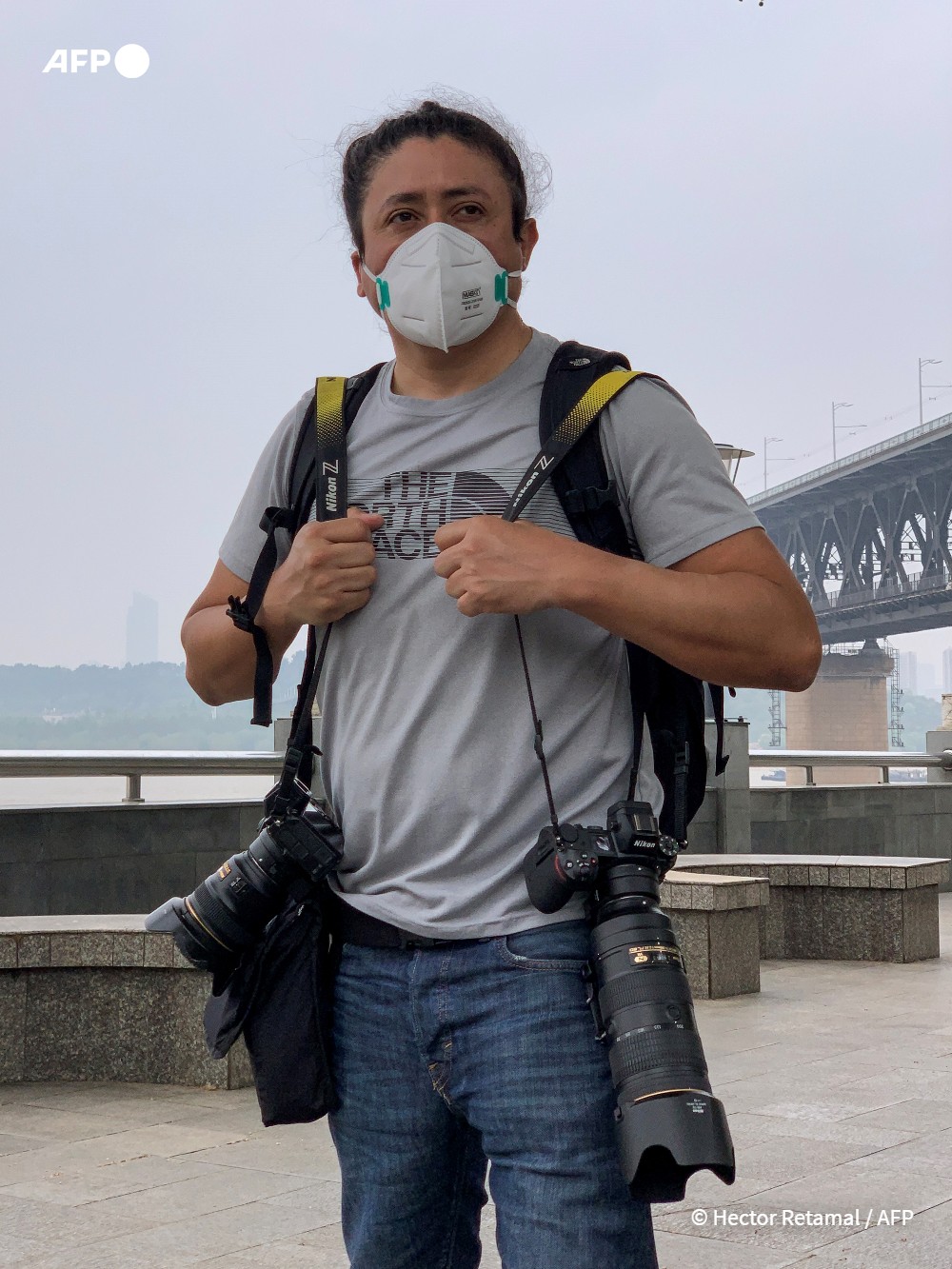 Born in Peñaflor, Chile, on September 15, 1975, Hector Retamal has been a photographer for AFP since 2012. He was first posted to San José in Costa Rica, before heading to Haiti for 5 years where he covered the cholera epidemic on the island. Since 2019, he has been based in Shanghai.