Awards
Dakar 2023: Franck Fife wins the Emilie-Poucan photo contest
The jury composed by pilots and the Dakar Director David Castera awarded the Émilie-Poucan Prize to Franck Fife for the best aerial photographic coverage.
The winning picture was taken during the prologue of the Dakar 2023 by the Red Sea in Yanbu.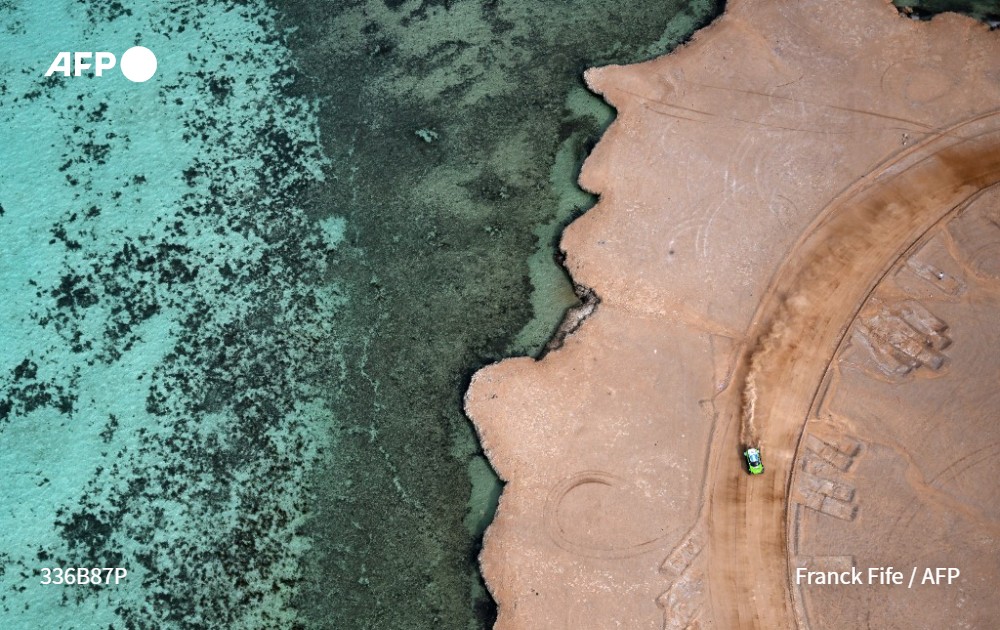 Specialized in sports coverage, Franck Fife has been covering the Dakar since 2013. He is often on assignment to cover major sporting events such as the Olympics Games, the World Cup football, etc.
Émilie-Poucan photo contest rewards the best photo of the Dakar rally. Émilie Poucan worked as the Dakar's press chief until 2010, when she died in a plane crash on her way back from South Africa. She passed away the day of her 32th birthday. The contest was launched in 2011.