Awards
Agence France-Presse wins FPA Award for Travel & Tourism Story of the Year in London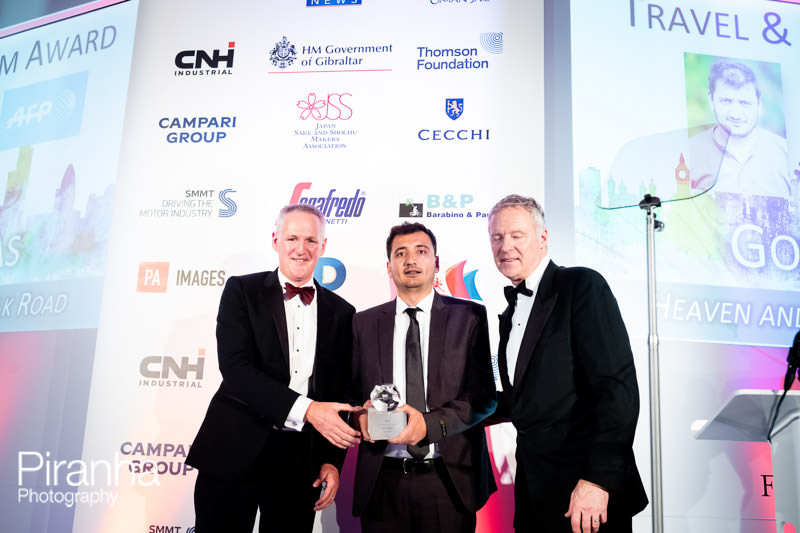 Gohar Abbas, a reporter at AFP's Islamabad Bureau, received an award from the Foreign Press Association in London on Monday night for his story about a mission to the remote Wakhan Corridor in Afghanistan. The story was written up on the AFP Correspondent blog with Yana Dlugy in Paris and accompanied by Gohar's stunning images https://correspondent.afp.com/heaven-and-hell. This is the first time AFP has won (or been nominated for) one of these awards.
Gohar won in the "Travel & Tourism Story of the Year" category where two excellent pieces from the Financial Times and The Daily Telegraph were also nominated. He received the award in a ceremony at the Sheraton Grand Hotel in London hosted by British comedian Rory Bremner and with French Ambassador Jean-Pierre Jouyet in attendance. In his speech, Gohar spoke about the challenges he faced on his journey across the Pamir Mountains, where there was constant danger of avalanches. He also thanked AFP colleagues and joked to the audience that "if anyone here would like like to travel over the mountains on a yak to Afghanistan you are welcome to contact me". This was a very personal story for Gohar as the Wakhan Corridor is the homeland of his ancestors.
Gohar joined AFP in September 2013 and, as well as going on mountain adventures, he is an invaluable member of the Islamabad team, covering Pakistan's tumultuous political and security situation including most recently the election of Prime Minister Imran Khan and the release of woman Asia Bibi.