Awards
AFP wins the Petrobras Journalism Award in the "environmental impact and social issues" category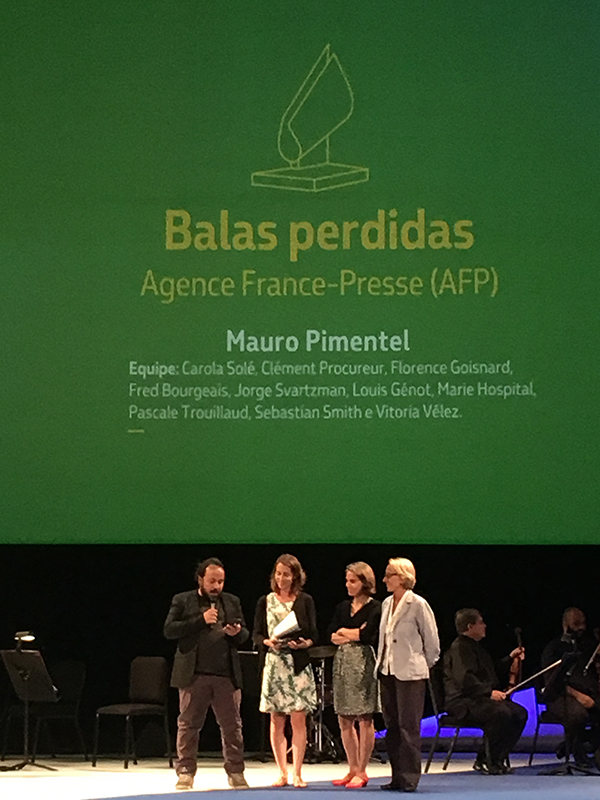 AFP's interactive module "Stray Bullets" won the Petrobas Journalism Award in the "environmental impact and social issues" category at Tuesday's event. The project was the work of AFP-Rio and the Infographics and Innovation Department based at AFP' Paris headquarters.
The Petrobas Journalism Awards are Brazil's most prestigious journalism awards, recognising "professionals driven by curiosity, who tell stories to help us understand our era".
This year, 2,159 entries from all over Brazil competed in 12 categories.
"Stray Bullets", available in Spanish, Portuguese, French and English, gives a voice to mothers, fathers and sisters of Brazilians – in many cases children – killed by stray bullets during the clashes between drug dealers and security forces that occur daily in Rio de Janeiro's favelas.
"Stray Bullets" was also a finalist in the "Innovation" category of the prestigious Gabo Awards, and competed for the Wan-Latam Award in the "Best Data Visualization" category.