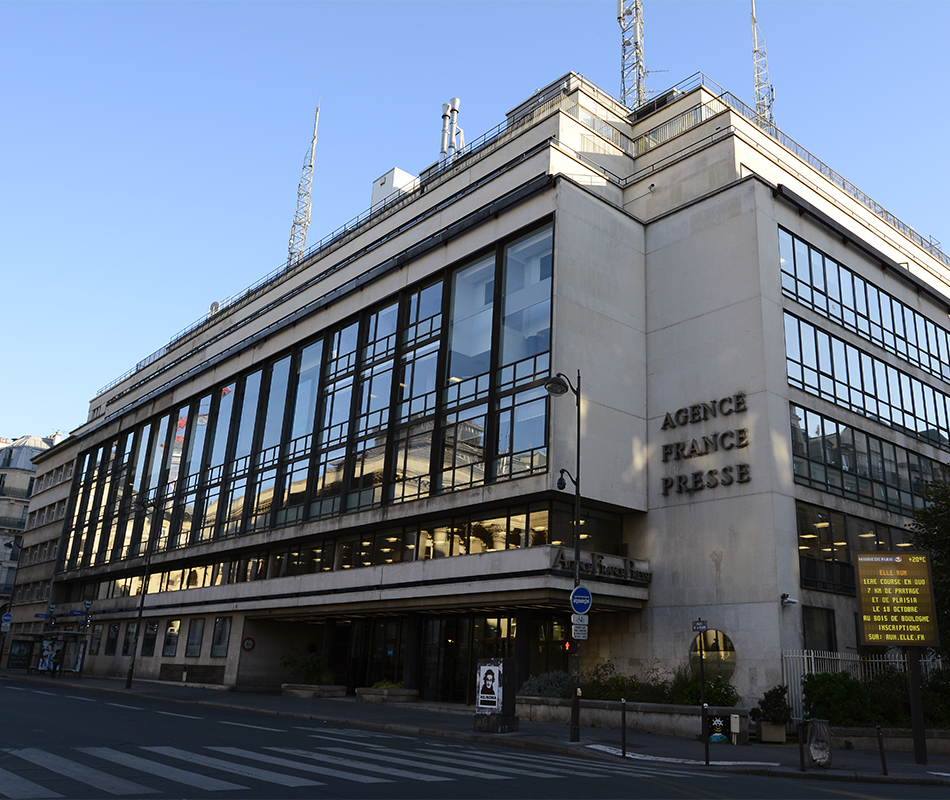 AFP IS A GLOBAL NEWS AGENCY HEADQUARTERED IN PARIS, DISTRIBUTING NEWS CONTENT TO CLIENTS WHO ARE MAINLY MEDIA OUTLETS THROUGHOUT THE WORLD FOR NEWS REPORTING PURPOSES.
BY GIVING YOUR PERMISSION TO DISTRIBUTE YOUR PHOTO/VIDEO (THE MATERIAL), YOU GRANT US A ROYALTY FREE LICENSE TO SUPPLY IT TO ALL CLIENTS, DIRECTLY OR VIA OUR DISTRIBUTORS, AROUND THE WORLD FOR PUBLICATION BY THEM IN ANY MEDIA CHANNEL (SUCH AS TV, PRINT, ONLINE, MOBILE) AND TO INCORPORATE IT INTO OUR DATABASES AND THOSE OF OUR DISTRIBUTORS FOR ARCHIVING FOR FURTHER EDITORIAL USES.
UNLESS YOU TELL US OTHERWISE, WE WILL ASSUME THAT TO THE BEST OF YOUR KNOWLEDGE, WE AND OUR DISTRIBUTORS AND CLIENTS DO NOT NEED PERMISSION FROM ANYONE ELSE TO USE THE MATERIAL. TO ACKNOWLEDGE YOUR CONTRIBUTION WE WILL ADD YOUR NAME IN THE CREDIT LINE ACCOMPANYING THE MATERIAL UNLESS YOU ASK US NOT TO DO SO. IF YOU AGREE TO THESE TERMS, PLEASE REPLY WITH 'I AGREE'.
MANY THANKS IN ADVANCE.
IF YOU HAVE ANY QUESTIONS, PLEASE FEEL FREE TO CONTACT US AT UGC@AFP.COM