You are here
Get all the details on the events shaping our world in real-time and 24/7.
+ 8.000
News items
per day
Text stories
Photos
Videos
Infographics
Videographics
6
Languages
Content available in:
English
French
Spanish
Portuguese
Arabic
Deutsch
Formats
Text
.doc and .html
Photo
.jpeg with IPTC information
Video & Videographics
Broadcast, web, mobile and tablet formats
Infographics
.ai, .eps and .jpeg
Access to AFP Forum's content is:
fast
intuitive
fluid
ergonomic
personnalized
Some of the tools at your service:
multimedia browsing
access to archives
optimized search
customization

AFP's download platform
Over 6,000 news items per day, in real-time...
AFP Forum brings together all of AFP's content (text, photo, video, graphics and videographics) on one multimedia platform for all uses: written press, TV, websites, mobile, content providers, digital signage, corporate and institutional.
…an easy-to-navigate visual user interface organized by categories and topics
A dedicated team of editors provides a daily selection of thematic packages, retrospectives, anniversaries/ milestones and "Best of", surrounding six major themes: news, business, sports, celebrities, features and fashion, combining current news and archives.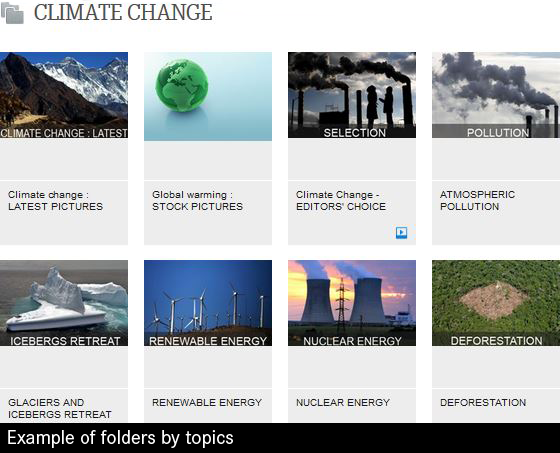 AFP Forum, at your service
Multimedia navigation
Discover AFP 's in-depth coverage on one platform...
AFP Forum brings together the complete text, photo, video, infographic and videographic production of AFP on one platform to facilitate browsing between the different types of content.
...one access to all of AFP 's archives
Access over 40 million archived documents from the 20th and 21st century through analyses, biographies, news reports, retrospectives, portraits, historical archives, anniversary packages…
Enhanced search engine
Use dynamic filters in the search engine to find exactly what you are looking for
Powered by Exalead, AFP Forum lets you filter your results by name, geographic location, category, keyword, partner and language.
Multimedia alert system
Stay connected to the news in real-time
Each user can set multimedia alerts based on themes, events, geographical locations or keywords and have them sent directly to their own email.
Individualized access
Create and customize secure individual logins for all of your users
Each user has their own unique account that allows them to work in unison with their colleagues on shared selections and alerts.