You are here
Inside AFP
Kenyan journalists join AFP fact-check bootcamp to fight misinformation
Kenyan journalists this week took part in an AFP Fact Check workshop organised with the support of the Google News Initiative. Some 30 journalists from Kenya's leading Mediamax Network joined the bootcamp, which used materials from a new online course created by AFP Fact Check.
The training was held both online and on-site at a Nairobi hotel on February 7 and 8, under the guidance of four AFP journalists spread across Nairobi, Lagos, and Paris.
The free course, called Digital Investigation Techniques, teaches reporters and journalism students the tools and skills to verify online information while protecting themselves and their sources. 
The bite-sized modules cover fact-checking basics and advanced methods, from verifying images and videos to finding witnesses on social media. 
Mediamax approached AFP Fact Check for training amid a rise in online misinformation as Kenya gears up to elect its fifth president in August.
Participants said they took away key lessons from the course.
"I didn't know about most of the tools," said Christopher Mwangi, Mediamax's head of social media. "I can say I am 80 percent better from where I was before the training."
Social media journalist Muthoni Wanja called the course "enlightening". 
"I'm surprised at how many details I can get using my phone," she said. "I now can investigate a picture and see the location, the day it was taken... I have learnt a lot and am really looking forward to using the skills in my day-to-day work."
Kenya is set to hold elections on August 9, 2022.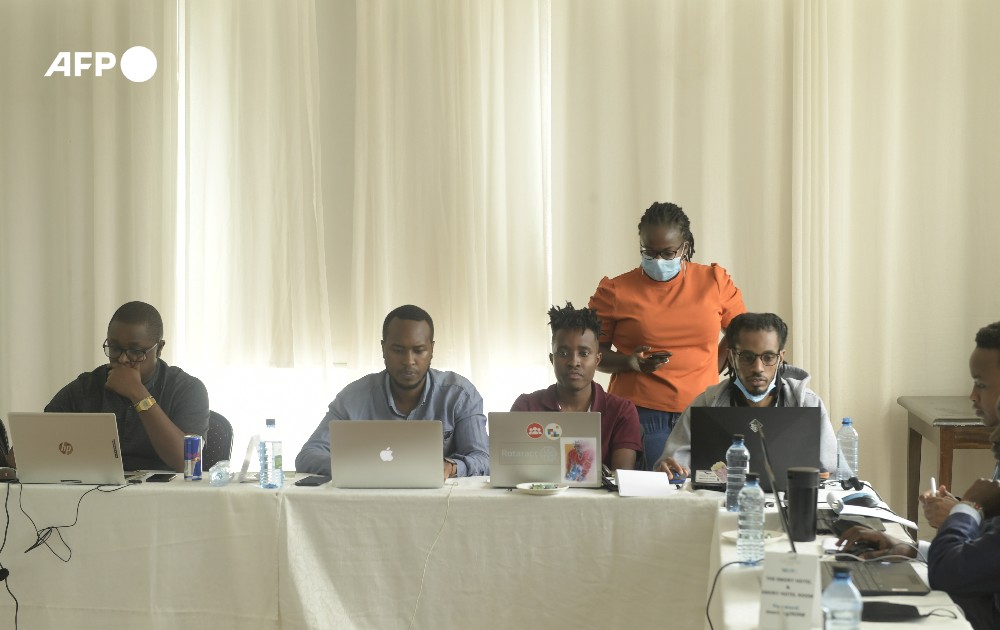 Mary Kulundu, Nairobi-based AFP fact checker reporter