You are here
Inside AFP
AFP's Ukraine photography exhibition at the Foreign Correspondents' Club in Hong Kong
Photographs from eleven AFP photographers picturing the Russian invasion in Ukraine will be showcased on the Main Bar & Lounge walls.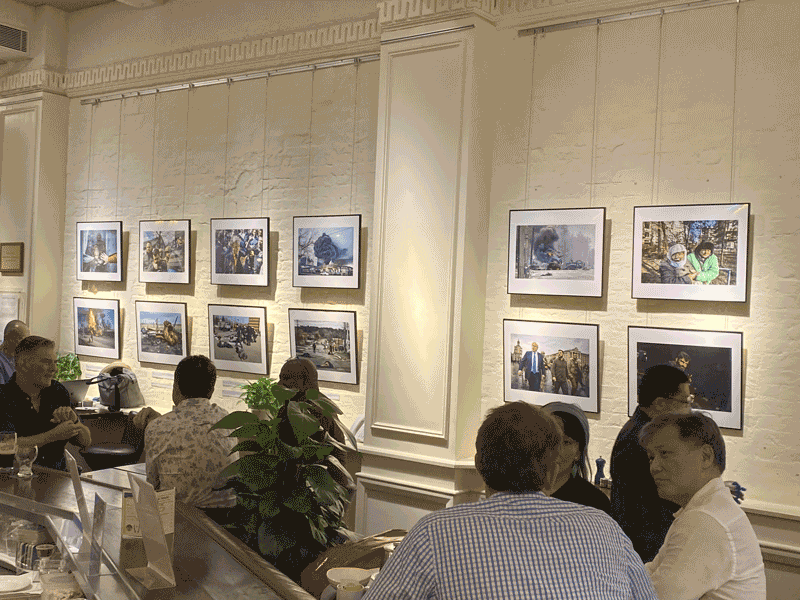 On February 24, 2022, Russia launched a full-scale attack on Ukraine. Since the invasion, visual journalists have been at the forefront and the frontlines documenting the immense scope of the human tragedy unfolding in the heart of Europe. According to the Committee to Protect Journalists, at least eight journalists have been killed in the crossfire including photojournalists and camera operators.
An Agence France-Presse (AFP) team were the first journalists to discover and expose the horrors of Bucha, outside Kyiv, after the withdrawal of Russian forces. What they documented has been cited as evidence of "appalling acts" and spurred calls for Russia's attacks on civilians to be investigated as war crimes.
This month at the Foreign Correspondents' Club, the Hugh Van Es Wall exhibits some of the harrowing photojournalism by the AFP that has emerged from Ukraine. It is only a small representation of the impactful coverage by the many print and video journalists who are risking their lives to expose the horrors of the Russian invasion.
The AFP photographers showcased include: Dimitar Dilkoff, Bulent Kilic, Dmytro 'Orest' Kozatskyi, Daniel Leal, Aris Messinis, Alexander Nemenov, Wojtek Radwanski, Genya Savilov, Ronaldo Schemidt, Fadel Senna, Anatolii Stepanov.
Among selected photos, some of them became real symbols of the conflict such as this Aris Messinis portrait of Helena, a 53-year-old injured following the bombing of the eastern Ukraine town of Chuguiv, on February 24 2022.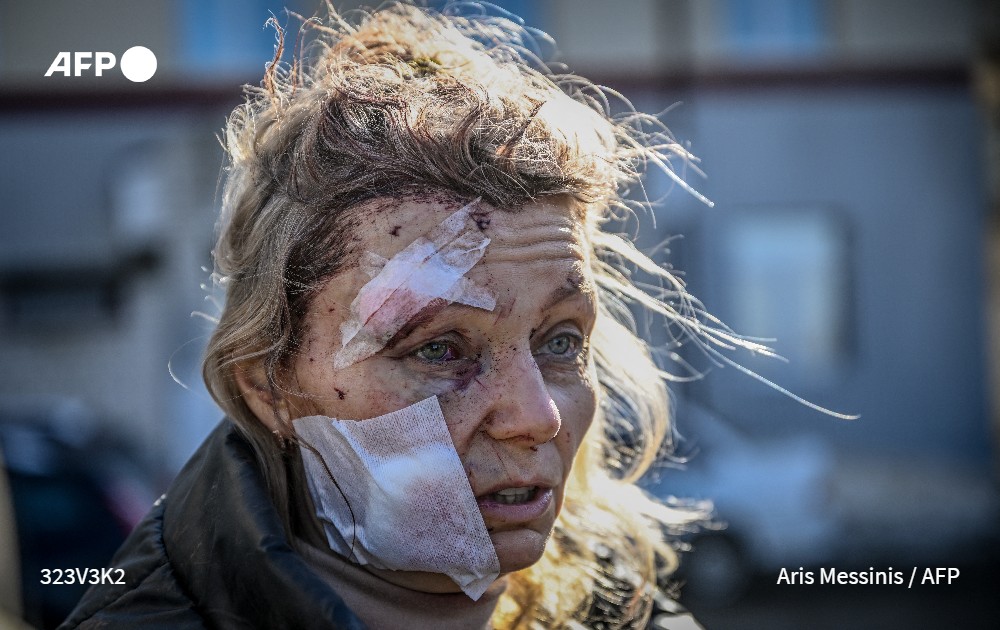 Back in March 2022, AFP photographer Olivier Morin's "Wall Exhibition: Surfing Above the Arctic Circle" series was presented at the Foreign Correspondent's Club.