Inside AFP
AFP wins four National Press Photographers Association (NPPA) awards
3 photographers working for or with AFP have been awarded at NPPA's Best of Photojournalism 2018 competition.
Behrouz Mehri
3rd place - "Photojournalist of the Year (Large Market)"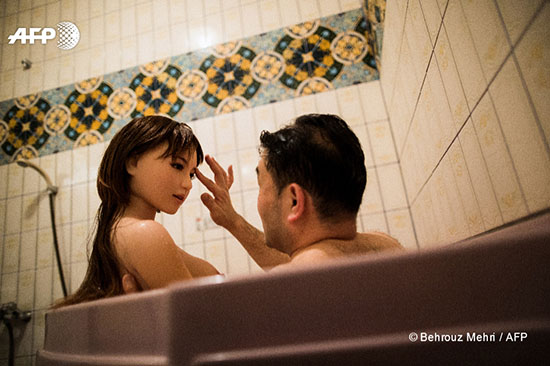 In this picture taken late on June 13, 2017, physiotherapist Masayuki Ozaki takes a bath with his silicone sex doll Mayu at a love hotel in Yachimata, Chiba prefecture. Around 2,000 of the life-like dolls -- which cost around 6,000 USD and come with adjustable fingers, removable head and life-like genitals -- are sold each year in Japan, according to industry insiders. © AFP / Behrouz Mehri
Luis Tato
2nd Place - "International News Single"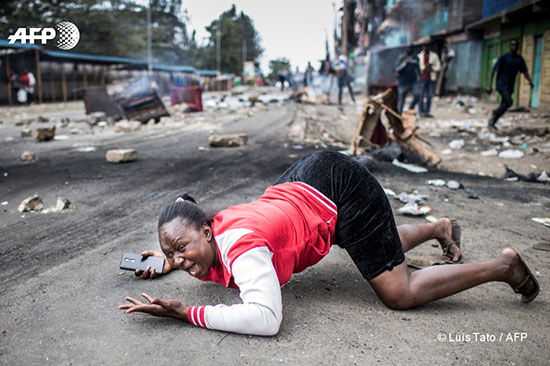 A woman reacts as she passes Kenyan police troops during a protest by supporters of the National Super Alliance (NASA) presidential candidate on August 11th, 2017 at the Mathare slum of Nairobi, a stronghold of Kenyan opposition leader. Kenyan politics is characterised by inter-ethnic tensions and Kenyan elections were marred by deadly riots, violent protests, killings, and beatings in key opposition strongholds along the country. Human Rights Watch and Amnesty International found that just during the post-electoral process, police and inter-ethnics conflicts killed at least 100 people, and injured hundreds more in several parts of the country. © Luis Tato / AFP PHOTO
Brendan Smialowski
Honorable Mention - "General News Single"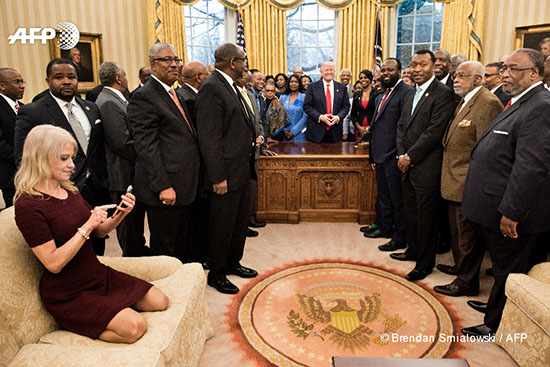 Counselor to the President Kellyanne Conway checks her phone after taking a photo as US President Donald Trump and leaders of historically black universities and colleges pose for a group photo in the Oval Office of the White House before a meeting with US Vice President Mike Pence February 27, 2017 in Washington, DC. © Brendan Smialowski / AFP PHOTO
Brendan Smialowski
Honorable Mention - "Domestic News Picture Story"
The political realities of Washington, DC are complicated. Often charting his own course, Donald Trump has transitioned from candidate to President. No longer blanketed in the relative security of private life, Trump both enjoys and bucks the constant attention of the public eye. The simplicities of rally speeches has been replaced with the challenges of the Democratic process. US President Donald Trump points to Air Force One while walking to the presidential aircraft at Morristown Municipal Airport September 22, 2017 in Morristown, New Jersey. © Brendan Smialowski / AFP PHOTO