You are here
Inside AFP
AFP trainee scheme for Anglo journalists: Congratulations to our winners!
Anna Mackenzie, Imran Marashli and Hillary Orinde are the winners of AFP's first trainee scheme for English-speaking journalists. They will all be offered six-month contracts in 2021, which will be taking place in London and Johannesburg, and receive training in all aspects of AFP's news coverage.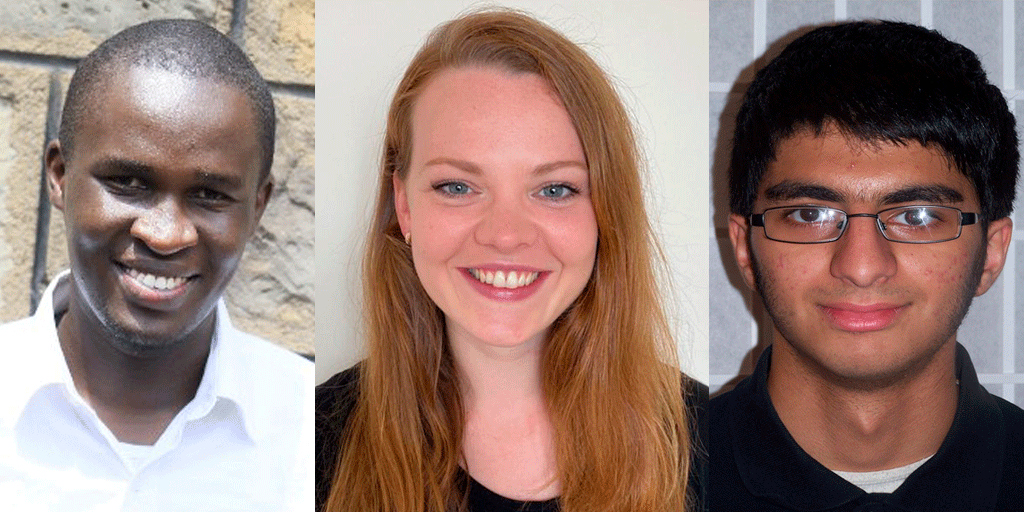 Anna Mackenzie, 26, became interested in languages at an early age. She studied French and Russian at Glasgow University, and spent extensive periods of time living and working in France, Russia and Germany as a teacher, translator, copywriter and journalist. In 2019, she moved to London to complete her NCTJ diploma in multimedia journalism, and has had placements with two local London newspapers, as well as an internship with Sleek Magazine in Berlin. She says she is looking forward to continuing to develop her skills as a multimedia reporter, and explore her passion for storytelling and intercultural communication at AFP.
Imran Marashli graduated from the University of Cambridge with a degree in history in 2017. He has had work experience with Sky News, The Times and news agency Sportsbeat, and was involved with student newspapers. Since 2017 he has worked as an editorial assistant with sports media company DAZN, helping with day-to-day management of the Canadian and American platforms in English and French, working with both text and video. As well other freelance work for a variety of media outlets, he also volunteers for a local newspaper called South Leeds Life. He has French and Spanish language skills.
Hillary Orinde, 26, is a reporter/sub-editor on the digital desk at Standard Media Group, Kenya. He is also responsible for the outlet's newly-launched fact-check desk that has been at the forefront of fighting the avalanche of misinformation around the coronavirus pandemic. He began his career at Standard Group as a multimedia trainee journalist in 2017 after graduating with a communications degree at Moi University where he served as editor-in-chief of the student newspaper. Hillary speaks English and Kiswahili and has some French and Mandarin.
The candidates were selected from a total of more than 600 applications submitted for the London and Johannesburg schemes. Hong Kong, the planned third hub for the scheme, has not been able to organise its own tests this year because of the coronavirus crisis.