Inside AFP
AFP lensman freed after arrest at Istanbul Pride march
An AFP photographer was detained for several hours by Turkish security forces on Saturday while covering a Pride march in Istanbul that had been banned by authorities.
After being released from the Istanbul police headquarters, award-winning photogapher Bulent Kilic said he had filed a "violent arrest" complaint against the police who pinned him to the ground and pushed their legs into his neck and back during the arrest. AFP management protested against the 'violent arrest' of Kilic "while he was only doing his job as a journalist". The Turkish branch of campaign group Reporters Without Borders also condemned his arrest.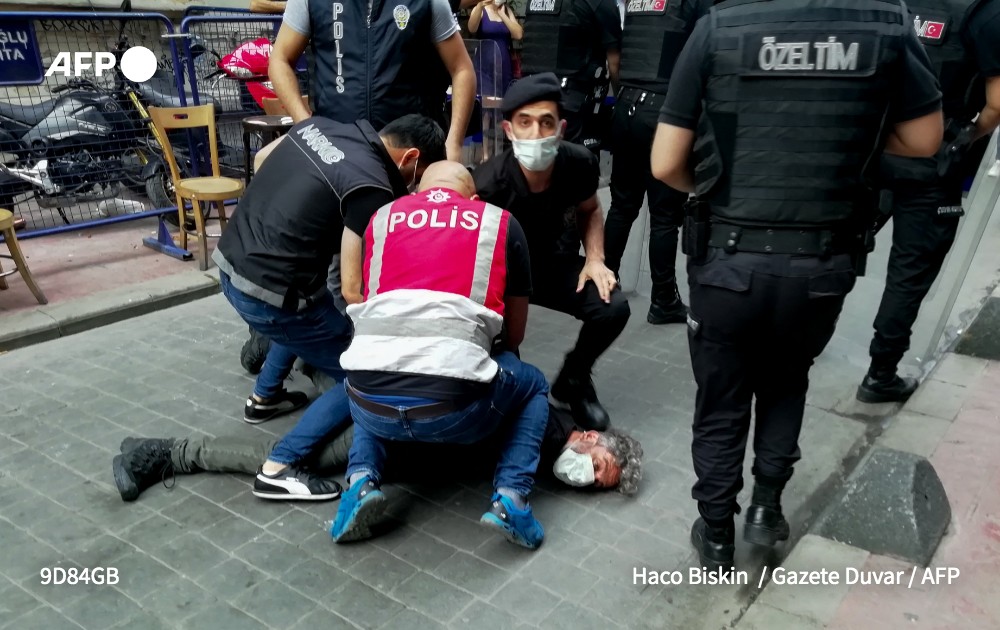 Images on social media showed Kilic being held on the ground by officers, who were pressing down on his body with their knees. Kilic also said that his camera was damaged during the arrest.
According to activists, security forces detained several of the protesters who had gathered in Taksim, a district which has traditionally hosted Pride marches. Carrying rainbow flags and chanting slogans affirming the "existence" of LGBTQ people in Turkey, the protesters had attempted to bypass the police blockade through the back streets, but were violently dispersed. "We aren't hurting anyone," one protester yelled at the police as he held hands with another man.
After a spectacular Istanbul Pride parade in 2014 joined by more than 100,000 people, Turkish authorities have banned the march in recent years, officially for security reasons. LGBTQ groups accuse the Turkish government of waging a "hate campaign" against them, encouraging violence against a vulnerable community.