Inside AFP
The 2021 Annual Report is out!
AFP's 2021 Annual Report is now available in PDF format and in a digital version, in French and in English.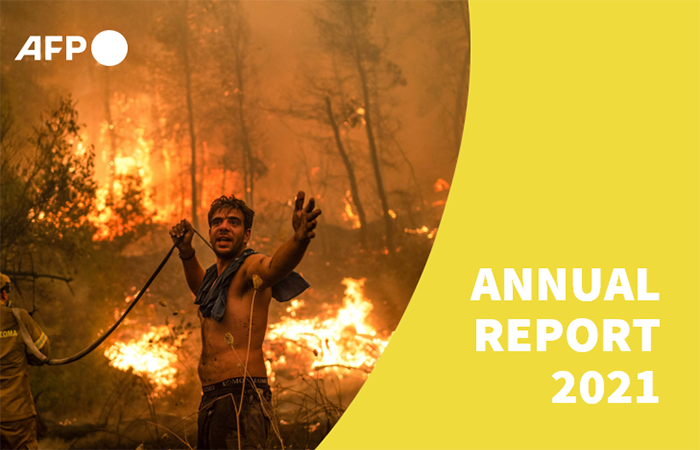 Contents of this retrospective: the year 2021 as seen by Phil Chetwynd, Dalila Zein, Patrice Monti and Anne Dely, the storming of the Capitol, the neighboring rights negotiations with Google, the fall of Kabul, a focus on digital investigation, the future of the planet, the Paris newsroom reform, sport behind closed doors, the launch of MediaConnect, the 11-day war, FACTSTORY's positive results, a tribute to Michèle Léridon, several short news and all the awards of the year.
The report is available for download in PDF format and accessible in multimedia format on this responsive website, in French and in English.