Press releases and newsletter
AFP shows the work of its award-winning photographers during a photo festival in Berlin
Some of its best photos from 2012 will be shown by the International News Agency AFP at the Photo Festival The Browse opening on June 13, 2013 in the German capital.
The exhibition "AFP – Best of 2012" running until June 18, will show a selection of photos including photos being awarded international Prizes such as World Press Photo and Pulitzer, and also a choice from its German photo service.

The second edition of this festival aims at bringing photographers and photojournalists together to discuss themes like Documentary Photography, Photojournalism future, Mobile Photography in the context of Internet, Social Networks, Multimedia and video…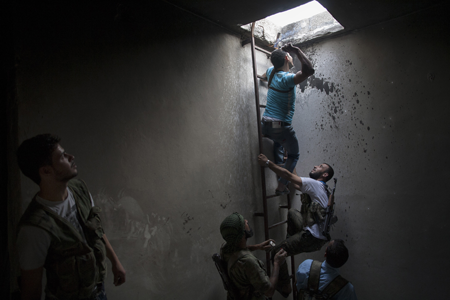 Germany's photo chief Isabelle Wirth will take part in a panel discussion. Also this year the Middle East and North Africa photo manager Patrick Baz comes to Berlin, to speak about his work and about cell phone Photography.

The AFP Photo service produces up to 3,000 images per day covering all the global news politics, conflicts, sport, fashion…
About AFP
AFP is a global news agency delivering fast, accurate, in-depth coverage of the events shaping our world from conflicts to politics, sports, entertainment and the latest breakthroughs in health, science and technology. With 2,260 journalists spread across almost every country, AFP covers the world 24 hours a day in six languages. AFP delivers the news in video, text, photos, multimedia and graphics to a wide range of customers including newspapers and magazines, radio and TV channels, web sites and portals, mobile operators, corporate clients as well as public institutions.
Download PDF version