You are here
Scientific library of news
Papyrus uses semantic web technologies, allowing to navigate through the history of science and technology, within to AFP's and Deutsche Welle's news.
The European project Papyrus created a prototype of dynamic digital library to navigate across the history of science and technology through the corpus of current news archives according to two use cases: biotechnologies and renewable energy.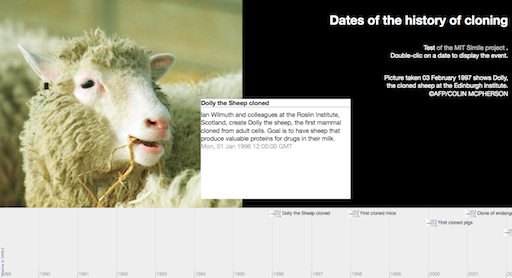 Thanks to a semantic search engine, this digital library established a dynamic relationship between queries from historians and filing plans (including IPTC) of AFP or Deutsche Welle TV news digital content.
Projet funded by European Commission's FP7.