You are here
Transmedia observatory
OTMedia analyses news propagation between AFP, social networks, online press, radios and televisions.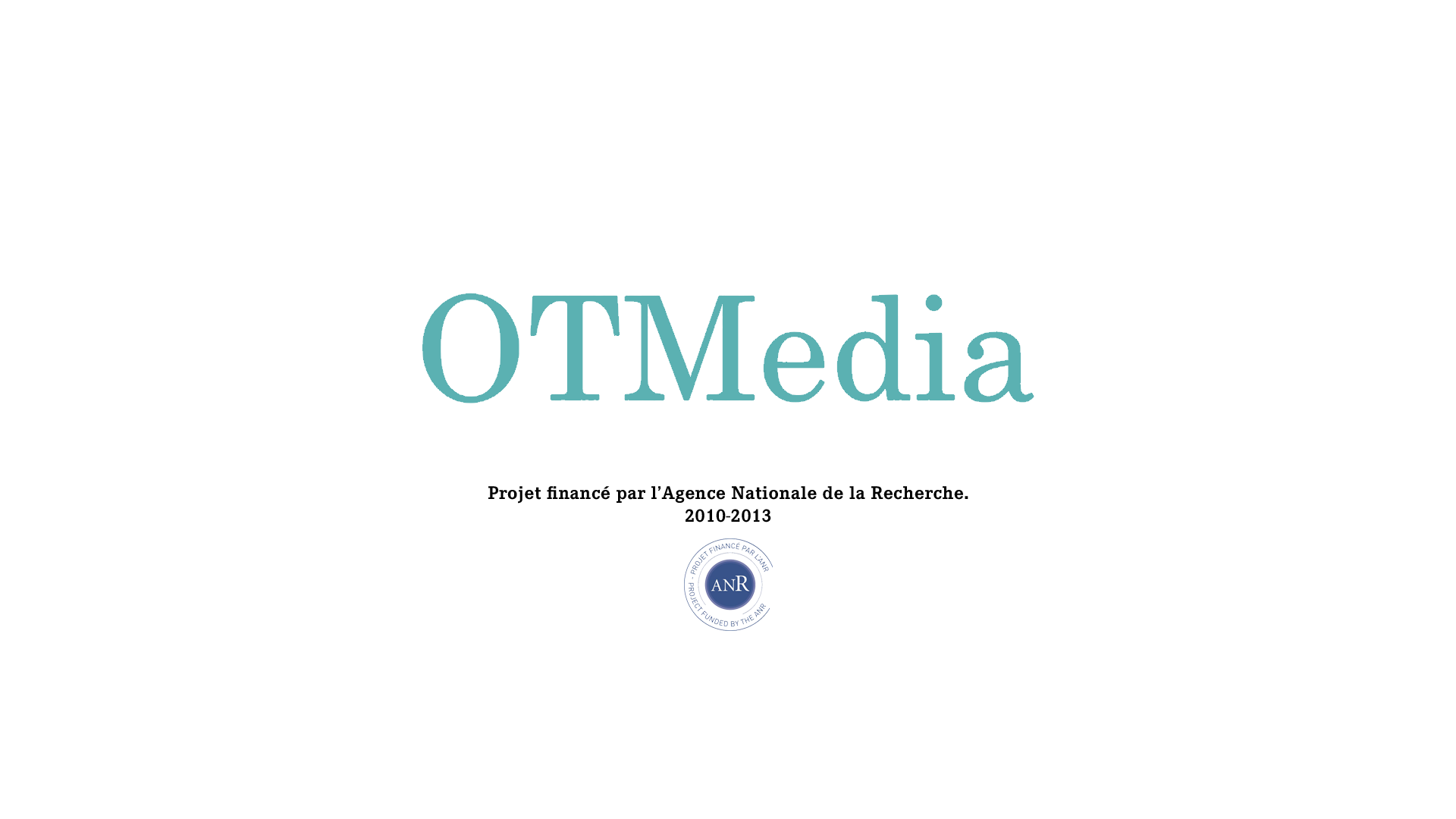 Who produces information? Who is at its source? Who are the agenda setters? How does information spread across the various media?
These are the questions the OTMedia project aims to answer by developing a large scale platform to analyze the spread of information across different media, be it Twitter, blogs, AFP, print and web, radio or TV.
The observatory project, launched in November 2010, aims to develop processes, tools and methods to better understand the challenges and changes in the media sphere. Studying and tracking media events on all media (web, press, radio and television) are the two prioritized research areas.
Project funded by the French National Research Agency.
2010-2013