You are here
Generation of visual event timelines
ChronoLines is a linguistic and information processing tool allowing to build interactive multimedia timelines.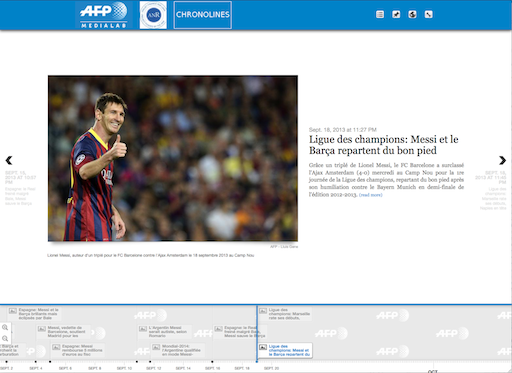 The ChronoLines project has a dual objective:

Helping journalists to produce chronologies by identifying the salient temporal expressions in the texts according to temporal and semantic criteria.

Transforming the many textual chronologies that AFP broadcasts throughout the year on all types of subjects into structured multimedia objects illustrated with photos, videos and graphics and available as widgets for the web and tablets.
Project funded by the French National Research Agency
and certified by the Cap Digital competitiveness cluster.