Awards
Oli Scarff honoured at British Sports Journalism Awards (SJA) 2022
AFP photographer Oli Scarff was honoured at the British Sports Journalism Awards (SJA) 2022.
Oli Scarff has won the award of Best News Picture for his shot of USA's coach Andrea Fuentes rescuing USA swimmer Anita Alvarez from the bottom of the pool during an incident in the women's solo free artistic swimming finals, during the World Aquatics Championships at the Alfred Hajos Swimming Complex in Budapest, Hungary on June 22, 2022.
The awards ceremony took place yesterday, March 6, 2023 at Park Plaza Westminster Bridge, London, UK.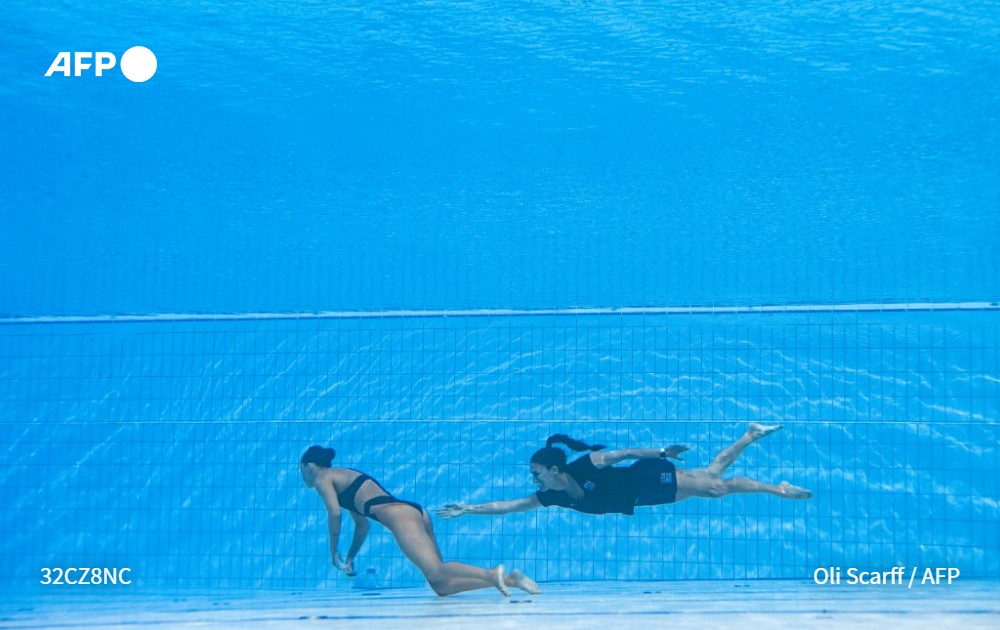 > Read AFP Correspondent's blog post "When seconds seem hours", where Oli tells how he captured this heart-stopping moment.
> Discover SJA's Photography Shortlist
_ _ _
Oli Scarff is a photographer for Agence France-Presse based near Manchester, UK, covering news, sports and features across the Midlands, North of England, and beyond.
Following four years studying Mathematics at Warwick University, he began hisphotographic career with SWNS Agency in Bristol, taking pictures for national newspapers and magazines. After 3 years of interesting and eclectic assignments he accepted a contract with the Daily Telegraph in London.
A year later, he joined Getty Images as one of their 6 UK staff news photographers. Working for Getty from 2008 to 2014, he covered numerous assignments across Europe and Africa as well as North and South America.
In late 2014, he moved out of London to begin working for AFP. His images have appeared on the fronts of publications around the world, including The New York Times, Sydney Morning Herald, LA Times, The Guardian, The Washington Post, Time and Newsweek.
More recently, he has been invited to contribute as a guest lecturer on the Photography BA course at Oxford Brookes University.