You are here
Annual report 2015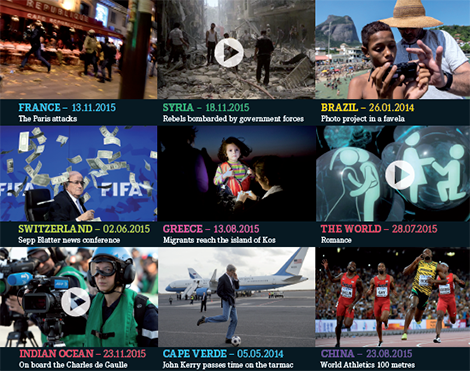 Edito
For AFP, 2015 was a year of the best and the worst. The worst when cartoonists were gunned down by fanatics who equated freedom of expression with elimination. The worst when police officers and Jewish citizens also became victims of these same barbarians. That was in January.
The worst again when in November other ideologues of evil massacred dozens of Parisian men and women as well as
tourists who had come to discover the beauty and attractions of the city known as the capital of human rights, culture and entertainment, and whose Republican motto is so deeply anchored.
As journalists, but of course also as concerned citizens, AFP's teams covered the events round the clock with unfailing professionalism.
Because at such extremely critical moments as these, that left their mark on France and the whole world, the values of reliability, authenticity, lucidity, objectivity and neutrality, to which every one of the Agency's writers, photographers, video journalists and infographics journalists is so solidly attached, must and do take on their full meaning.