You are here
AFP Medialab is made up of a multi-disciplinary team of journalists, engineers, and developers, along with one PhD student.
Monitoring trends and new technologies/Research and Development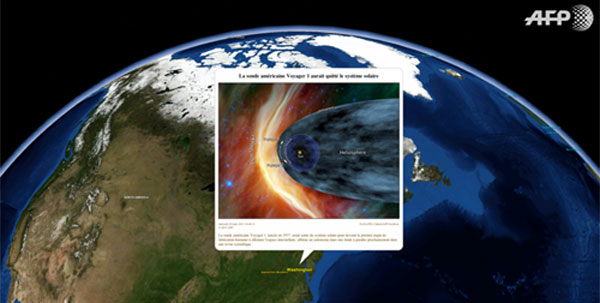 AFP Medialab fosters innovative projects from the structuring of information (knowledge extraction, content annotation, semantic web) to new visualisation systems (dynamic and geographically contextualized cartographies, mashups).
AFP Medialab, which was originally set up as a Multimedia development department in the early 2000, is exploring new paths in information structuration, management and visualisation to create more attractive and interactive content. Its work applies to automatised, multilingual and multi-screens, from iPhone and iPad apps to web platforms and connected TV.
Beyond partnerships with startups and innovative SMEs, AFP Medialab also participates in several R&D projects funded by French or European bodies.