You are here
AFP is one of the world's major media organisations not only due to its network, the competence of its journalists and technical staff, but also because it has always remained true to its core values.
Truth, impartiality and plurality are Agence France-Presse's golden rules.
These values guarantee rigorous, verified news, free from political or commercial influence.
________________
Truth

Providing clear explanation of rigorously checked facts is the surest way of reaching the truth. In addition to this, we monitor the completeness of the news we provide, as the omission of key elements risks distorting meaning.
Speculation and rumour which can lead to real, tangible consequences, have no place in the services we provide. Supplying accurate, truthful news means that we always correct errors when they occur, even when these errors are discovered long after they were reported.
________________
Impartiality

Objectivity is a difficult goal to achieve. The mere unavoidable organisation of facts can influence a reader's judgement. However, this does not prevent us from pursuing our policy of rigorous neutrality. According to its remit, AFP is independent of the French government and all other economic or political interests. No user of AFP content should detect an opinion contained within the facts presented and AFP journalists resolve to present an account of events free of any form of distortion.
________________
Pluralism

Much of what is reported deals with conflicts and a clash of ideas. Our duty is to present the positions of all parties involved, favouring none. In cases where this is not immediately possible, our efforts to contact all of the protagonists are reported within the story, efforts which are then repeated at the first available opportunity.
Two additional values are also of great importance; our insistence upon clarity, which requires no explanation, while speed is also highly important to our customers. Nevertheless, speed must always remain secondary to truthful reporting, or the accuracy and reliability of information. We pursue these two objectives simultaneously in order to be rigorous and fast.
Respect for these principles in a world threatened by a multitude of news from uncertain sources and of unproven quality constitutes a strong argument for our numerous subscribers, who pay to receive news they can trust.
________________
AFP's Commitments
At a time of exponential increase in the number of news sources, news professionals are faced with new questions: How can news be distinguished from hype? What is the future economic model for news? What will be the role of new technology? How can we include social media? It has even been asked 'do we still need news agencies'? The answer to this last question is a resounding Yes. News agencies are still necessary, now more than ever.
- Which organisation, other than a news agency is able to cover 150 countries, 24 hours a day?
- Which organisation, other than a news agency is able to guarantee the reliability of news in a flood of contradictory information?
As it has always done, AFP continues to put its reporting teams in unpredictable situations not only to gather news, but also to question and check this news before relaying it back to AFP clients. The work of a news agency is changing fast, the advent of digital has led us to invest in new fields including web, HD video and mobile.
We review and question our reporting methods, the way we produce our content, our publishing and the way we disseminate news on a daily basis in order to improve our responsiveness and the quality of the services we provide. Every day, more new customers place their trust in us, as illustrated by a 35% increase in clients since 2005. A new multimedia platform will soon mean that we will be able to provide cross-media products accessible in just a few clicks.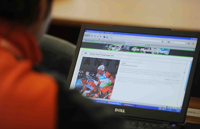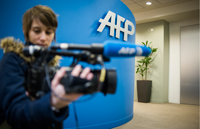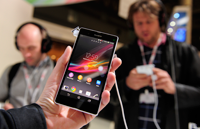 AFP's worldwide network
The global network of Agence France Presse covers 150 countries
find out more